STREAMLINING PUBLISHERS' BUSINESS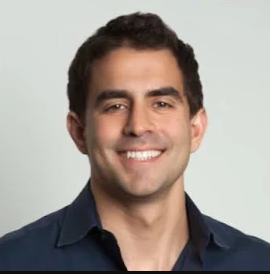 Zack Dugow
Founder and CEO of Insticator
Zack Dugow, Founder and CEO of Insticator kicked off our discussion, by saying that he and his team of ad tech pros are all excited to be partnering with Confiant to block bad ads, improve their site performance and ad quality.
What is your company's unique value in the marketplace?
We are a unified solution for publishers to help drive engagement, collect first party data and increase monetization. Our products are our best in class for commenting, content engagement, video solutions and full ad management.

Currently, if a publisher utilizes multiple vendors, none of those solutions' first party data talks well or shares data with each other, effectively keeping each of the solutions' data siloed (ie. not shared). So, there is no common thread between commenting, trivia & polling, their Supply Side Platform (SSP), and the full ad management platform. As a result the publisher misses out on layering in all of the vital first party data points and then using that single profile to enhance content and monetization.

At Insticator we collect all of that data, and it lives under one identifier that we use to engage those audiences more effectively for publishers. It allows for a much greater level of success because the unified first party data is more cohesive.

So that's a bit about us. We've been in business for ten years, scaled across the globe, drive value for over 2,000 different publishers large and small, and reach more than 500,000,000 people a month. We've also been recognized by the Deloitte Technology Fast 500 and the Inc 5000 multiple times, and have won several other accolades and awards as a growing technology business.
Why did you look for an Ad threat intelligence solution?
Well, we were having some very real malvertising problems that were reoccurring for many years. We were consistently spending lots of tech time trying to find out what was causing them: which advertising, which advertiser, etc. It was a very big problem and difficult to identify who was causing each problem and each issue.

We wanted a single solution that would ensure that all direct demand advertisers, Demand Side Platforms (DSPs), partners and SSPs were following our strict guidelines when it came to ad quality. With Confiant, we were not only able to identify who's creating each issue, but then eliminate issues with your ad threat blocking feature. With ad threat blocking as well as blocking large ads that would cause heavy page load, which was really our focus. That's why we signed on with Confiant and still work with you guys. I've been very happy with the partnership ever since.
What was your selection and vetting process, and when did you first implement it?
Our team was looking for a solution that could block mobile redirects and heavy ads. To be candid, before we came across Confiant, we didn't know the product existed and were pleasantly surprised that there was a solution that could block redirects.

After trying out different products we felt like Confiant was the best fit for our needs. We made our decision in 2018 and started using Confiant. Back then, the effectiveness of the ad verification solution made a huge difference to us. It was a game changer in a positive way for us, to be able not to be worried about who's creative was slowing down a site or causing issues.

I'm very impressed with Confiant's technology that powers the solution. And frankly, I was really impressed with your endorsement some years ago of the buyersdotjson.org solution to really identify the bad buyers in the first place.

We had tried and tested several name brand solutions that only did scanning. But, those didn't really solve our problems because they would only scan and say who was potentially sending through redirects without blocking those problematic ads. Then you'd still have to do the extra work of reaching out to the SSPs or the advertiser and having it blocked by them. Confiant was a far better solution because it actually did the blocking for us; you don't have to reach out to anybody, it just blocks the bad ads. So, Confiant was a much better solution because it included that real time blocking component.
How is the solution working out for you, and what are your results?
The results have been great! In that, bad ads are no longer a problem for us. I mean, if you guys are doing your job well, which you are, then the problems are no longer on our minds. Because your solution is taking care of the issues, we're not having bad ads create problems and are not getting complaints from our publishers.

So the result is that you guys are blocking most of the negative creatives. You can see the results in the chart below.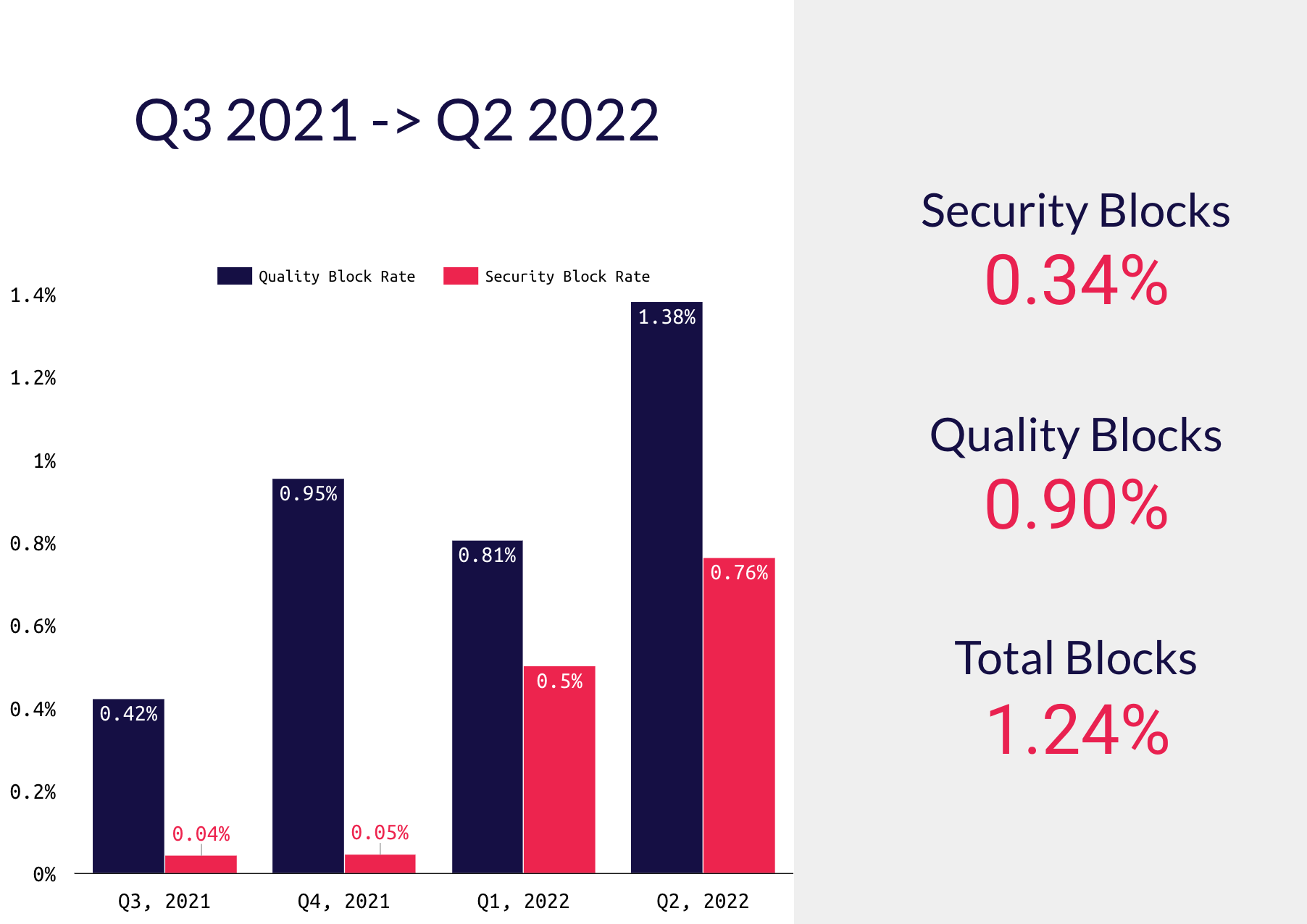 Confiant does an excellent job in helping us block unsafe ads, malvertising and heavy ads that could have sneaked through and degraded our site performance or impacted our users.
Insticator has been able to deliver great ad quality and at the same time, optimize the way we work with demand partners. We focus on eliminating any non-secure or low quality ads. As a result we've been able to deliver a better product experience for our publishers.
What other benefits have you recognized, while using this solution?
When we started our concern was mobile redirects and malvertising, but then also being able to control different types of ads, like category blocks has been very helpful. Some of our publishers don't want certain types of ads on their sites and Google Ad Manager wasn't enough, but Confiant's controls are very helpful. And of course Confiant allows us to control heavy ads so that our sites load quickly, which is also very important to us.
How well does the solution's capabilities suit your needs?
It does the job very well. It helps improve Core Web Vital Scores (CWV), which are a set of user-centric metrics that Google uses to quantify key aspects of the user experience, and measure aspects of web usability such as load time, interactivity, and the visual stability of content on the web pages as they load. It eliminates our mobile redirect issues. It solves all of our problems like real-time blocking versus only scanning, and reduces heavy load ads on all of those fronts. That's why we partner with you guys and why we've been happy with the relationship.
It is difficult to take something complicated and make it simple. When I look back at the prior scanning-only solutions, everything was quite complicated. With Confiant, you integrate your code, you adjust your settings in the dashboard, and you're good to go. Because of the integration, and controls on the back-end are easily adjusted in the dashboard, which makes managing and optimizing simple. That's why I think Confiant is so great. Also, whenever there are some new massive attacks or fraud attempts your team is always on top of it and lets us know what to watch out for.
Confiant does an excellent job in helping us block unsafe ads, malvertising and heavy ads that could have sneaked through and degraded our site performance or impacted our users.
Zack Dugow
Founder & CEO of Insticator
INSTICATOR'S RESULTS WITH CONFIANT
Enhanced Brand Protection and Audience Safety
Improved User Experience and Core Web Vitals (Site Performance & Load Times)
Blocked 0.34% Security and 0.90% Low Quality or Heavy Ad Violations (1.24% Total)
Optimized Ad Quality and Ad Security for Insticator Customers
TAKE US FOR A SPIN
Request a trial and see how it feels to have Confiant on your side.