Malvertising and
Ad Quality Index 2023 (based on 2022 data)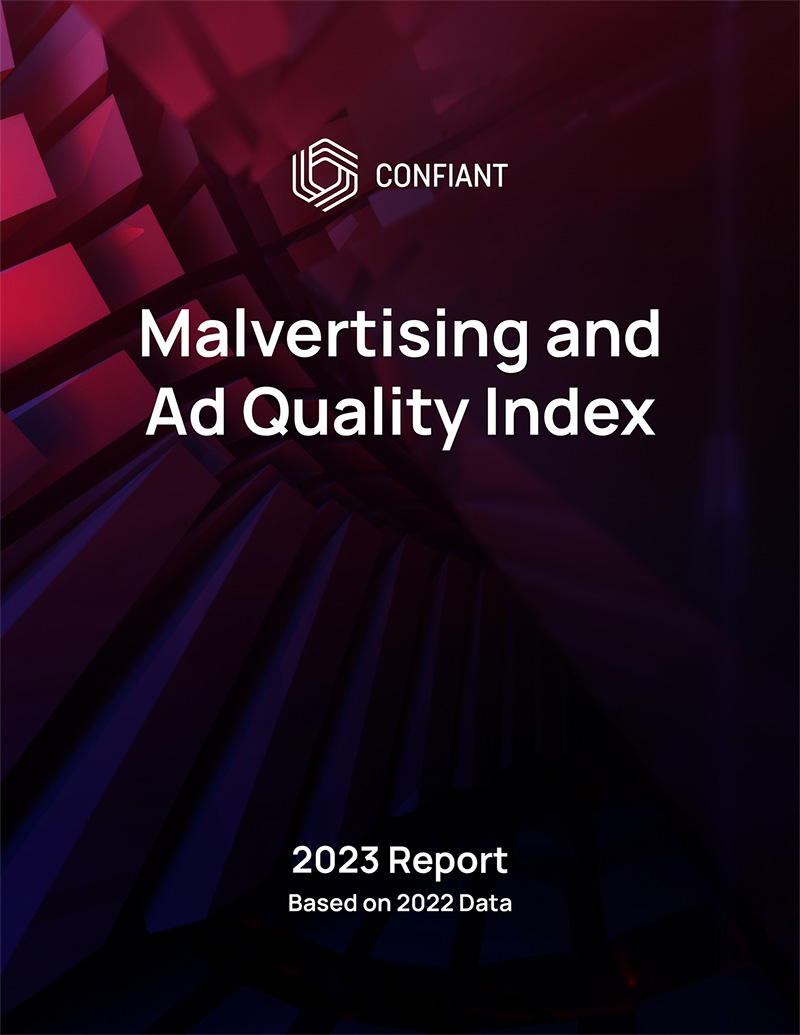 Introduction
Confiant's Malvertising and Ad Quality (MAQ) Index is a view into creative quality and security in digital advertising.
Using a sample of hundreds of billions of impressions monitored in real time, Confiant is able to answer fundamental questions about the state of creative quality.
Digital advertising delivers significant value to publishers but also introduces myriad risks related to security, privacy, and user experience. Malicious, disruptive, and annoying ads degrade user experience and drive adoption of ad blockers.
In 2018, Confiant released the industry's first benchmark report. This report, the 17th in the series, covers all of 2022.
What's New
Changelog: different in 2022
We added two new SSPs — SSP-O and SSP-P — bringing our total to 14. The SSP Rankings now include Google, Magnite, OpenX, Xandr, Yahoo, Index Exchange, Pubmatic, GumGum, Sonobi, TripleLift, Sharethrough, Media.net, and Sovrn.
We refactored our quality score to remove an issue that was largely outside of the SSP's control. We've restated quality numbers for 2021 to provide an apples-to- apples comparison.
We broadened the set of publishers from which we pull our data.
For the full year report, we added Amazon TAM to the bidding framework report.
Definitions

Security Violations
Attempts to compromise the user through the use of malicious code, trickery, and other techniques. Top issues include:
Forced Redirects
Criminal Scams
Fake Ad Servers
Fake Software Updates
High-Risk Ad Platforms (HRAPs)*
*Ad platforms that consistently serve abnormal levels of malicious ads and are the preferred vector for malicious actors.

Quality Violations
Non-security issues related to ad behavior, technical characteristics, or content. Top issues include:
Heavy Ads
Misleading Claims
Video Arbitrage (formerly In-Banner Video)
Undesired Audio
Undesired Video
Undesired expansion
Industry View
The security violation rate in 2022 hit its highest level in three years
How did the industry fare in 2022?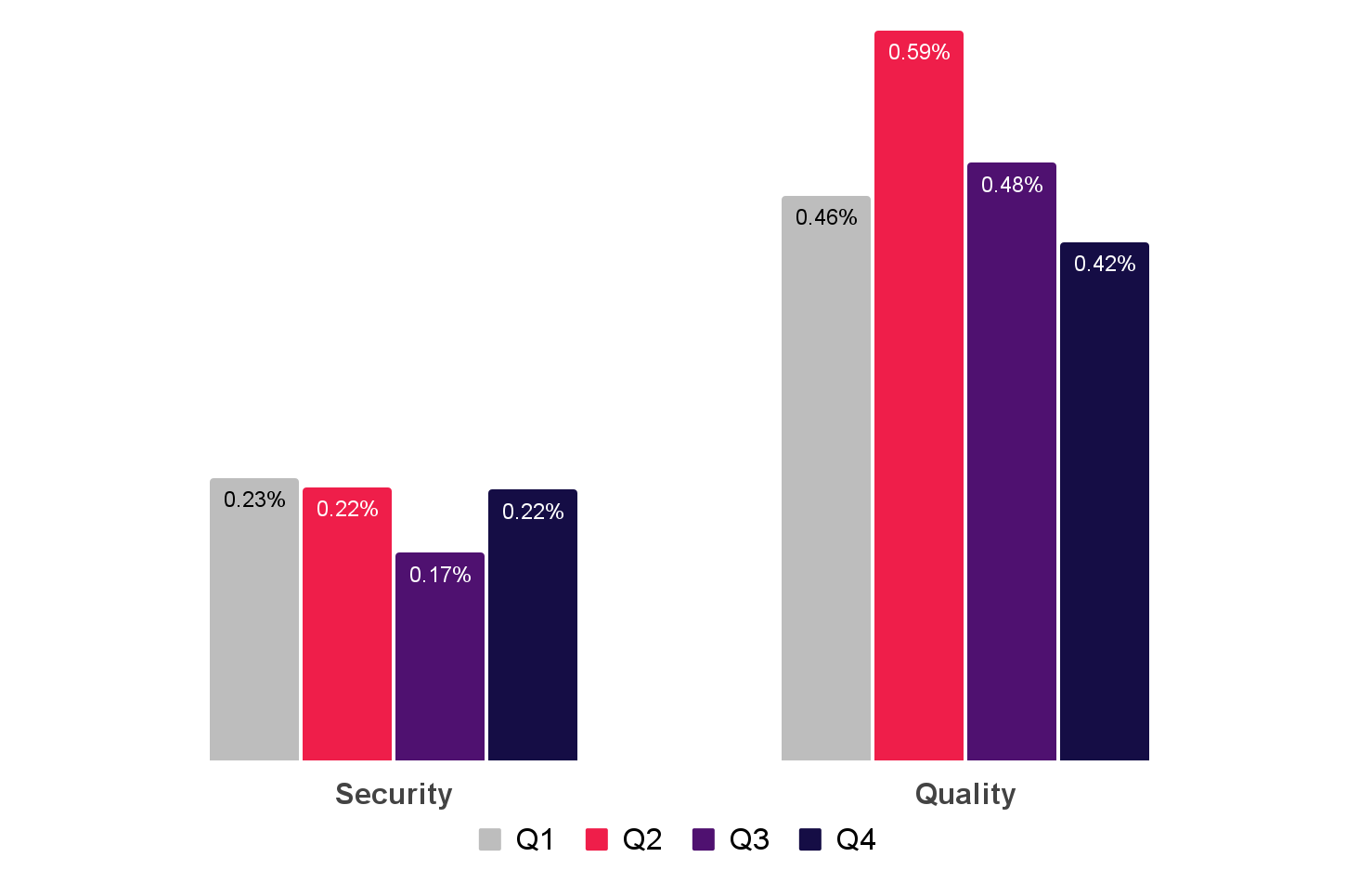 2022 Violation Rates by Country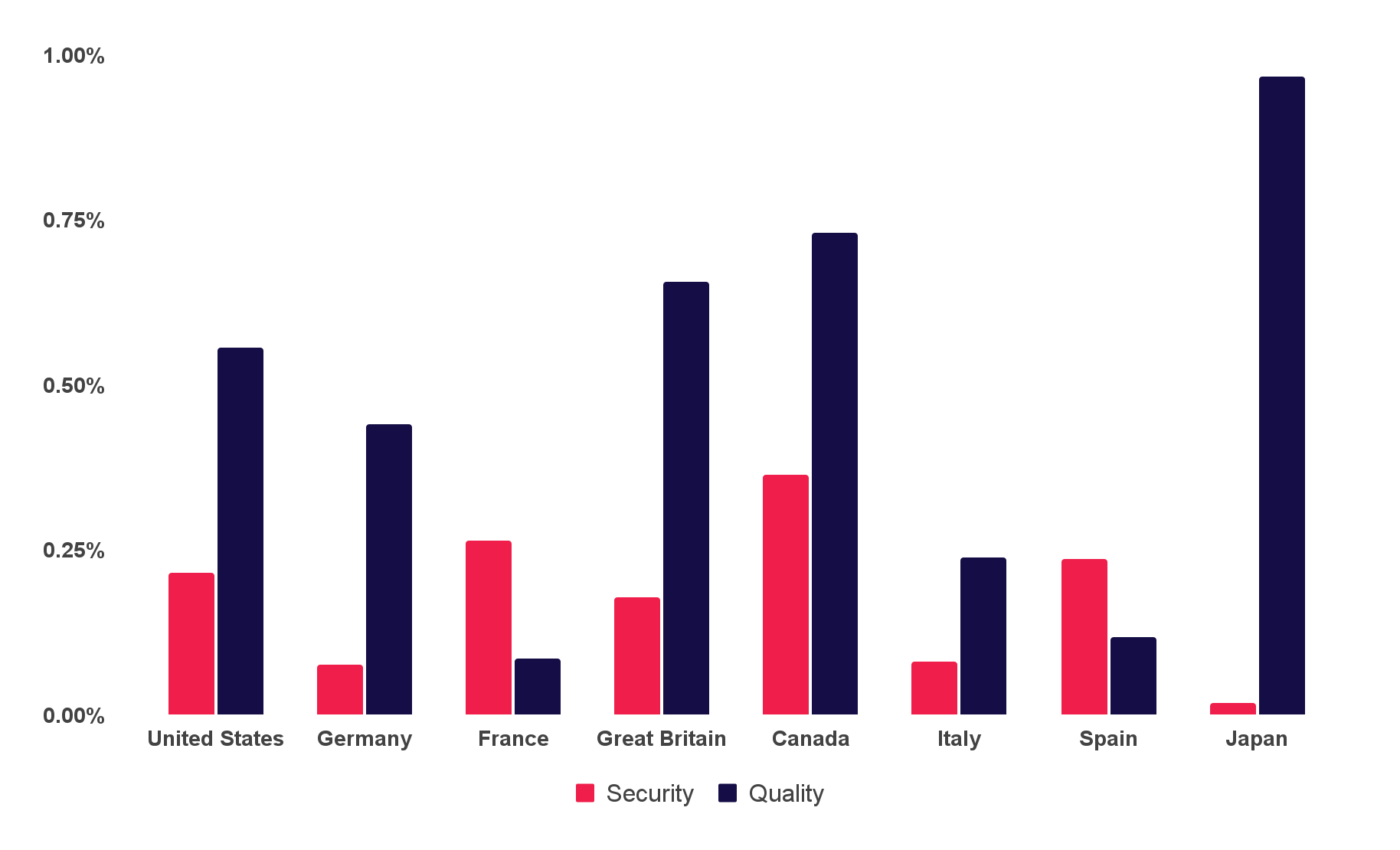 2022 Violation Rates by Browser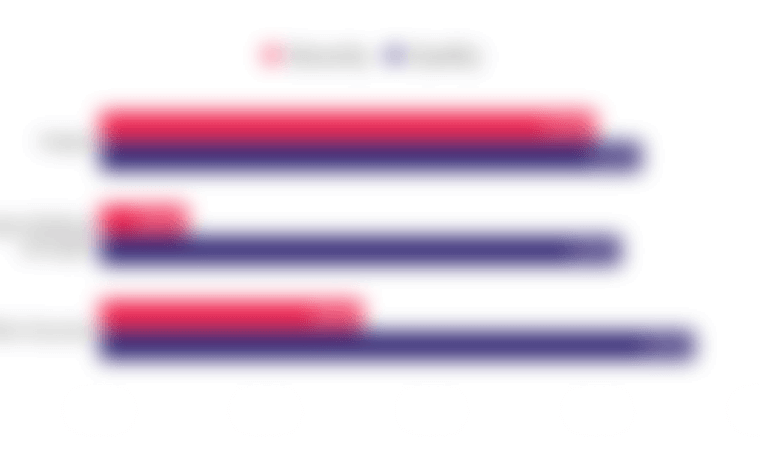 Serious security or quality issues in 1 of every 140 impressions were detected
SSP Rankings
1 in every 330 impressions was a Misleading Claim for the worst performing SSP
2022 Security Violation Rates by SSP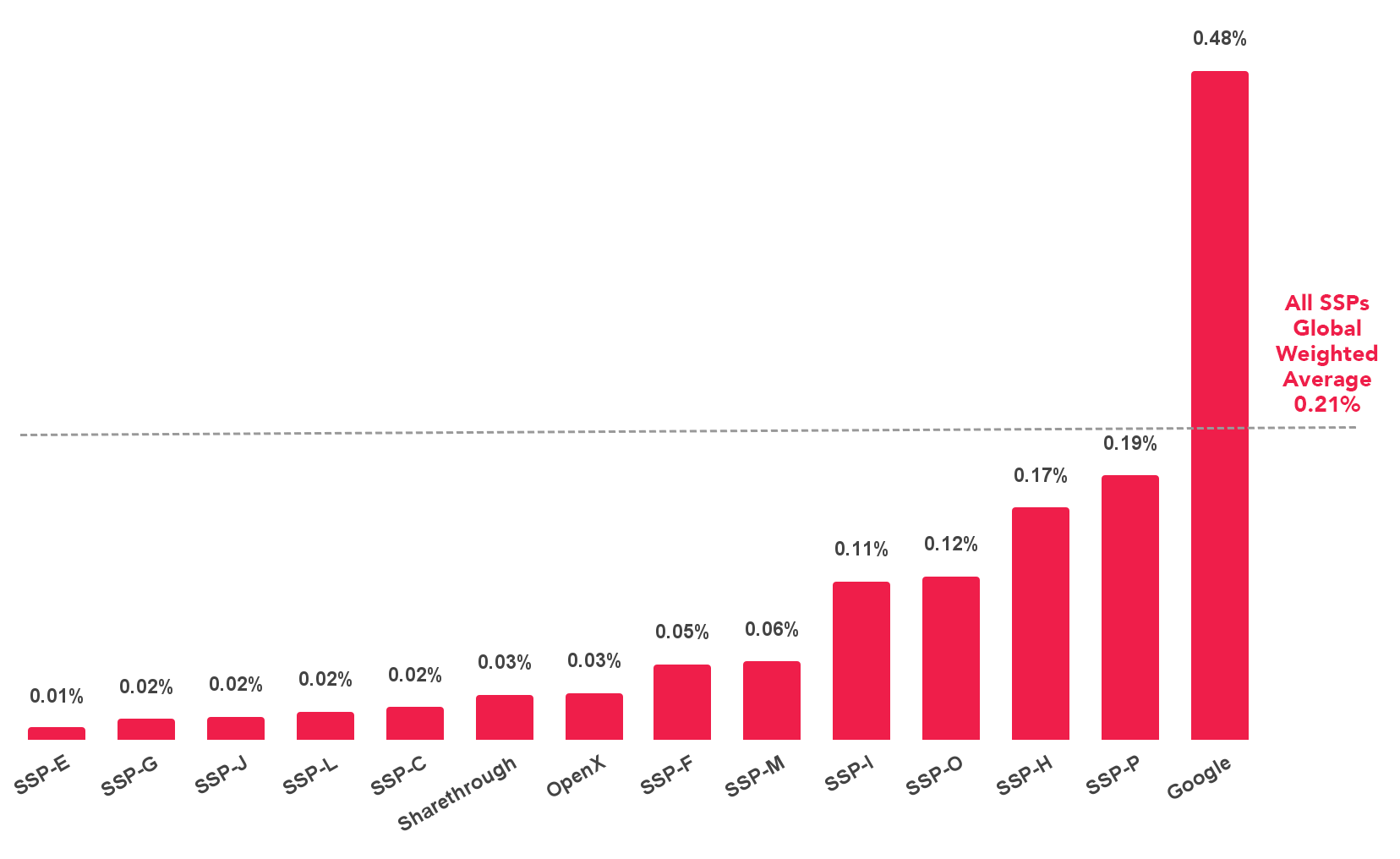 2022 Daily Maximum Security Rate by SSP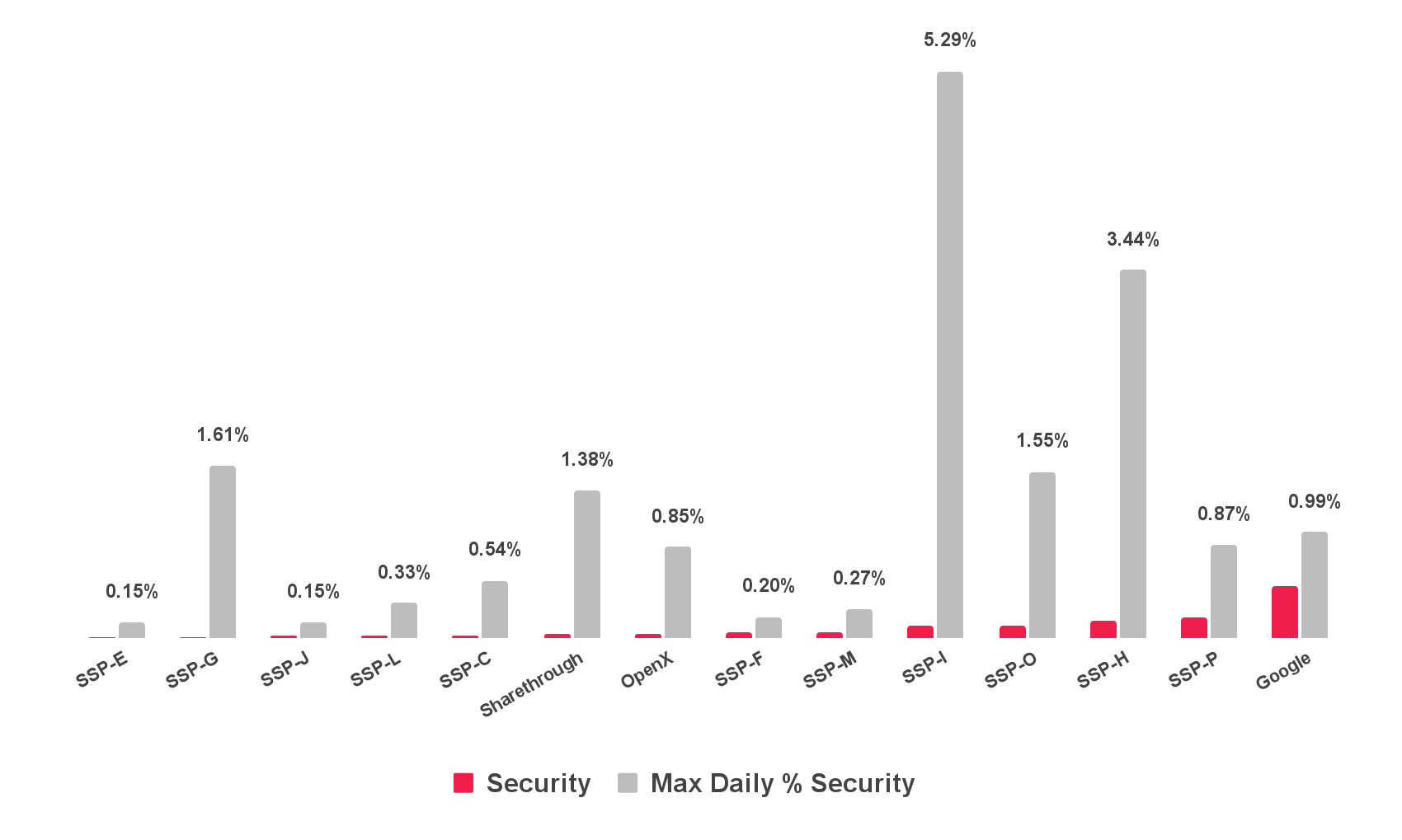 2022 Security Violation Rates by SSP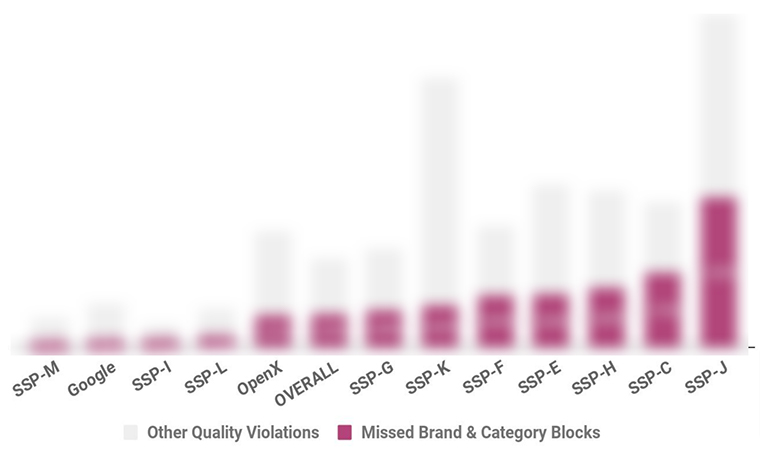 Major Threat Activity
2022 Review
CashRewindo

First seen in 2018, CashRewindo distributes attacks all around the globe, smuggling malicious code in common JavaScript libraries and aging domains like fine scotch.
CashRewindo's creative strategy consists of flipping between scam ads and innocuous wording.

Aalgmor

One of the leading purveyors of tech support scams was Aalgmor. First spotted in July of this year in Search ads (Bing), the actor quickly settled on Native ads, primarily served through Taboola, with a large campaign in August.
On peak days in October, Aalgmor's reach exceeded 0.4% of all Taboola ads, making it one of the largest sources of Tech Support Scams

... and many more. See the entire list:
Download Full Report
Confiant's Malvertising and Ad Quality (MAQ) Index provides an inside look into the frequency and severity of ad quality issues in digital advertising. Discover what were the top concerns for premium publishers, how SSPs performed in 2022, and what tactics were employed by malvertisers.
Learn about major threat groups active & their tactics
The full report details active threat actors, their techniques, & their impact on the digital ecosystem over the last quarter.
Learn how SSPs are performing
Confiant tracked impressions from over 100 SSPs. However, the vast majority of global impressions originated from just 14 providers commonly used by publishers. Explore which SSPs are performing the best and worst when it comes to ad quality.