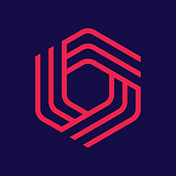 Press Release • 2 minute read
First-Ever Prebid Server Integration for Creative Verification

Innovative server-side integration enhances ad quality, security, and privacy.
NEW YORK, November 1, 2023 - Confiant, the anti-malvertising leader for the ad tech industry, today announced the availability of an integration module between Prebid Server and the Confiant Creative Verification solution for publishers to leverage monitoring of their Prebid header bidding ad traffic, on the server-side. Confiant is the only company offering this innovative Prebid Server integration for publishers. This market-leading integration is available at no additional cost to existing as well as new publisher, managed service provider, and SSP customers of the Confiant Creative Verification solution. It's linked through an instance of the Prebid Server on the customer's site or a hosted instance from their managed service provider. The Prebid integration provides a quantum leap for those organizations interested in managing ad quality of their header bidding traffic through Prebid on the server-side.
This module adds the advantages and benefits of proactively scanning ad creatives for quality issues during the server-side programmatic header-bidding process, offering publishers unparalleled quality controls and higher efficacy. This Prebid Server interface cuts through any client-side obfuscations imposed on publishers by SSPs providing the transparent ad quality controls available only through server-side integrations for all ad creatives. By mitigating external interference and amplifying transparency via server-side integration, publishers with large rule sets can efficiently oversee 100% of their Prebid impressions for optimal ad management, also potentially lowering ad ops inefficiencies.
What this means for publishers:
More completeness: Server-side integration eliminates any SSP obfuscation imposed on the client-side, providing complete clarity on all programmatic traffic.
Maximizes revenue: Improves auction efficiency and ad rendering while reducing client-side latency, and potentially increases revenue.
Total quality control: Allows publishers with large quality rule sets to optimize all of their ad impressions efficiently.
Reduces operational workload: Server-side quality control over all creatives means spending fewer hours on ad ops work.
Publishers can contact their Confiant CSM, customer support, to find out how to add the optional Prebid Server Module to the Confiant Creative Verification Solution.
About Confiant
Confiant is the cybersecurity leader in detecting and stopping Malvertising attacks. Having built hundreds of integrations directly into the web's ad tech infrastructure, Confiant has unparalleled visibility to the malware, scams, and fraud serving through ads today. Leveraging our security expertise, we deliver complete control over ads to publishers and ad platforms, also remediating quality issues, privacy violations, and mis-categorized ads. In publishing the industry's leading ad quality benchmark report and mapping the threat actors that use ads-as-an-attack-vector at Matrix.Confiant.com, Confiant is leading the charge in protecting users from criminals hijacking the ad tech supply chain. Trusted by customers like Microsoft, Paramount, and Magnite, we celebrate our 10th anniversary this year.
Follow us on Social @Weareconfiant or visit www.confiant.com for more information.
SOURCE: CONFIANT
Contact Media Relations:
(646) 397-4198
marketing@confiant.com