At Confiant, we've been hard at work to increase coverage across all ad formats and provide publishers with more control over the entire ad experience.
Banner ads were just the beginning. Many publishers have incorporated native ad units into their pages, and the quality of these ads often leaves something to be desired. In our conversations with publishers, we frequently hear about problems with native ads such as fake products, unsavory images, and brand conflicts. We've also seen a rise in scam attacks through native.
With that said, we're pleased to announce coverage for on-page native ads, expanding support for providers like Taboola, Outbrain, Verizon Media Native, and RevContent.
With our native ads coverage, you'll be able to detect and block issues like:
Malware
Criminal Scams
Account-Specific Block List
Misleading Claims. What's that?
The Dangers of Native Ads
If you thought native ads were safe, think again.
Before you say "you're good and don't need coverage" because SSPs have strict rules and quality teams on the lookout for bad ads, take a look at this example of a native ad we detected last summer.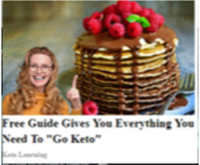 Seems harmless but underneath this ad hides a nasty surprise.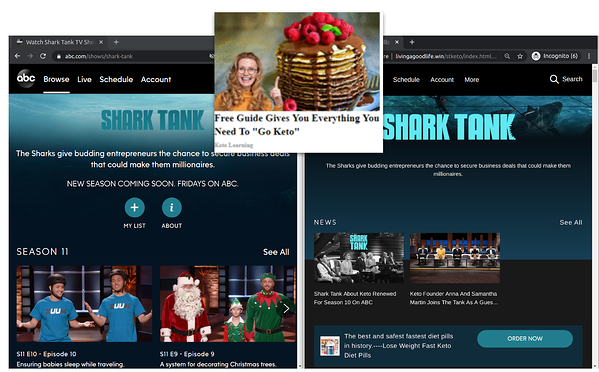 Once you click on the ad, you are taken to a page that appears to be from the popular entrepreneurial reality show Shark Tank advertising a keto product. But appearances can be deceiving—the image to the right is actually a fake page created by bad actors masquerading as a well-known brand to lure audiences to their scam (the left image is the real Shark Tank).
And yes, this native ad was out there in the wild creating havoc until we exposed it. The problem is that, while an SSP may have policies that are supposed to regulate this, bad ads can and often do slip through the cracks. This is why publishers need an extra layer of protection and controls to help prevent these issues.
Take Back Control Over Native Ads with Confiant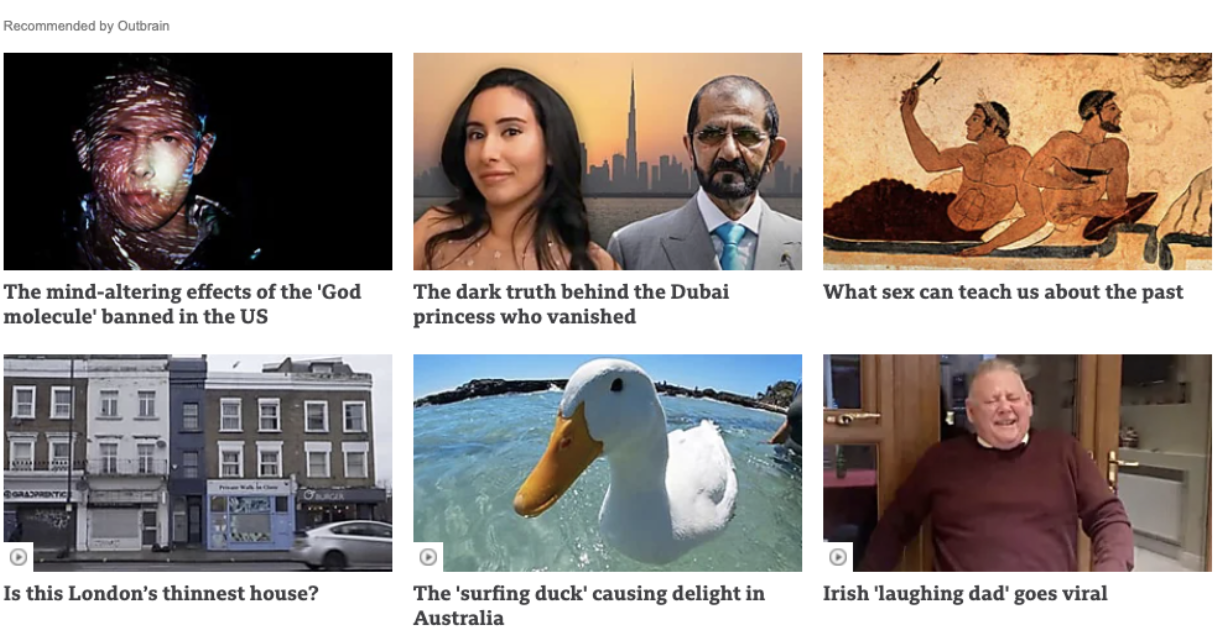 Rely on Confiant's expertise in security and quality to take back control of the native ads on your site and block ads with misleading claims or criminals scams like the Shark Tank example.
Our co-founder and CTO Jerome Dangu has been preparing for this shift in the ad security landscape.
"Back in late 2019, we made the decision to transition Confiant's security focus with the prediction that forced redirects would continue to lose momentum in favor of clickbait attacks. And although forced directs are still around today, as predicted, clickbait attacks have entered the game."
You'll be able to lean on our world-class security team's intelligence and expertise to detect and block the always evolving security threats.
Getting Started with Native Ads Coverage
We make our on-page native ad integration as easy as possible.
For those already using Confiant, it couldn't be easier. We got you covered in 4 steps:
Go to app.confiant.com/configuration
Click on Edit Property
Check the box for "On-Page Native"
Don't forget to click "Save Changes"
Here's a super short gif showing you just how quick it is.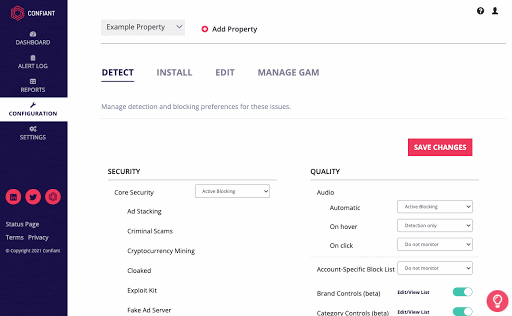 For those of you new to Confiant, try us out with a free trial to get full coverage for native ads as well as banner ads coming through Amazon TAM, Prebid, and GAM. If you're not quite ready, here is another great research article from our Sr. Security Engineer Eliya shedding some light (or darkness) on what's going on within native ads.