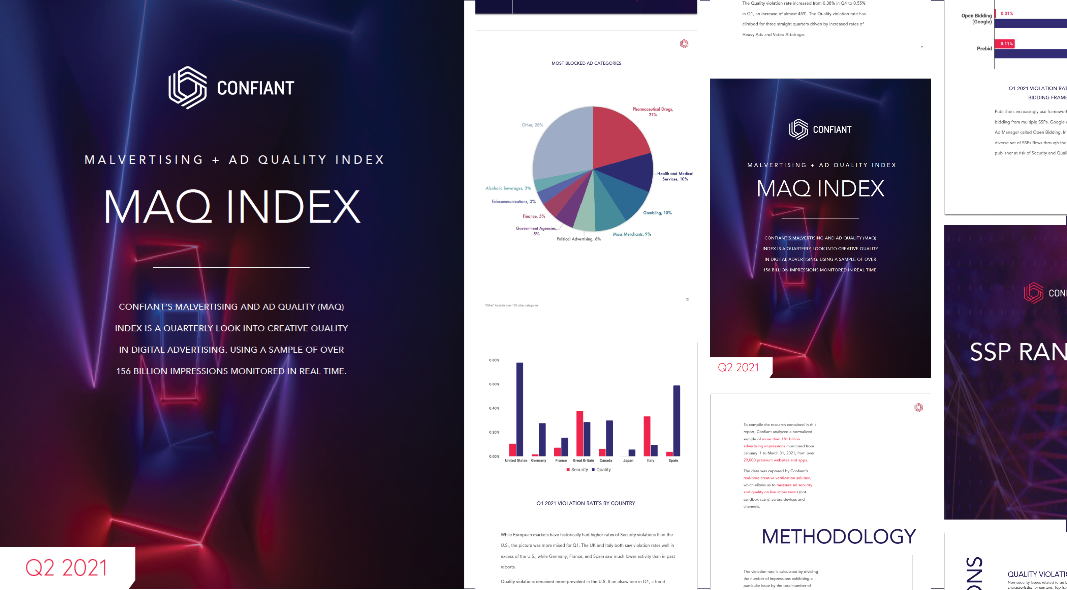 Confiant's Malvertising and Ad Quality (MAQ) Index (formerly known as our Demand Quality Report) is a deep dive into the quality of demand in digital advertising. Using a sample of over 156 billion advertising impressions monitored from April 1 to June 30, 2021, Confiant is able to answer fundamental questions about the state of ad quality in the industry at large.
What's up this quarter:
For the second quarter in a row, Google Ad Manager underperformed in ad security, ranking 11th of 12 in most utilized SSPs.

Nearly 1 in every 100 ads delivered by a major SSP was misleading.
Gambling led with one-third of the ads in the most-blocked category.
Compared to Chrome, Safari was 75% more susceptible to security issues.